Rodents of Unusual Sweetness (ROUS)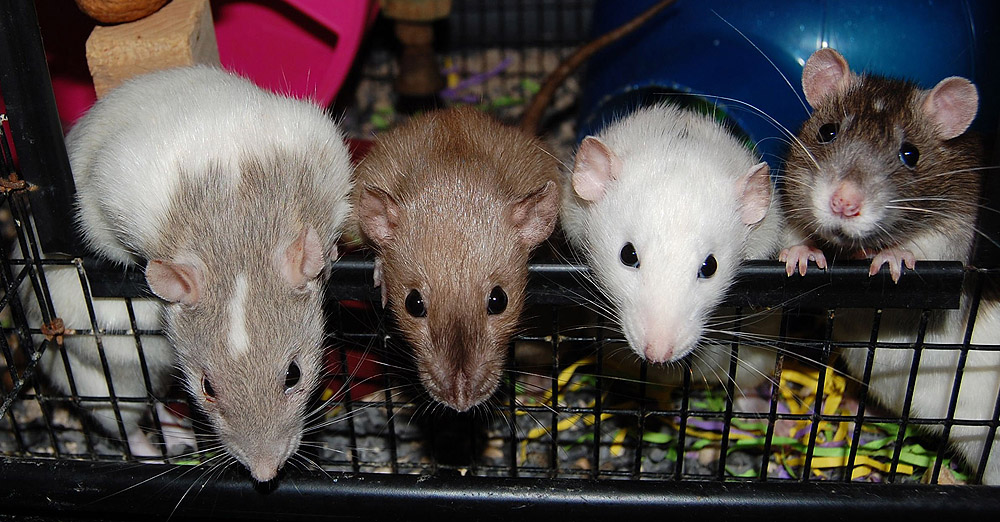 A Seattle rattery specializing in exceptionally friendly pet rats
Hi! My name is Lynn Rosskamp and I'm the rat concierge around these parts. My life in rats began in 1997, when my husband Wilhelm and I adopted a rescued lab rat. We fell in love with his ratty ways, discovered the rat fancy community in Western Washington, started breeding and showing in 2000 and have been bossed around by a wonderful colony of rats ever since. We are long time members of RatsPacNW and, with their help, started putting on Ratapalooza, Seattle's pet rat expo, which has been going strong for over a decade. After a bit of a hiatus, I am back into breeding pet rats. My breeding stock come from carefully chosen Northwest breeders who, like me, care about the health, longevity and temperament of their rats first and foremost. Show ribbons are nice, but my primary concern as a breeder is to know that my rats are treasured members of their human families. We also take in rescues from time to time and highly recommend Best Friend Rodent Rescue if you are looking to enlarge your ratty family with a rescued pet. You can also like us on Facebook for breaking rattery updates.
For inquiries about the rattery and available babies, please email me at lynn@worldofrats.com
Meet our current ROUS resident rats

Current Litters that are currently gestating or due to be born in the next month or two.
If interested in adopting, please email Lynn and I will send you a link to our online adoption application.
Unless you already have rats at home who need a new friend, we only adopt same-sex pairs as rats are social animals who do best in groups of two or more. Our adoption fee is $25 per well-socialized, healthy, pedigreed rat.
If you are new to rats and wondering about caging, care and feeding, please visit our Rat Care FAQ page.
Visit our Current Litters page to learn more about our available babies and upcoming breeding plans and email Lynn to put in a request for an application adoption and to be put on a waitlist for babies.

The RatsPacNW Rat Fanciers Club is holding their Fall Rat Show in Port Orchard, WA on September 27. For more information, visit their website.

Past Litters
Planned Litters
Contact Lynn, the Rats' Concierge