Box of Chocolates (Part 2)
This is going to be one interesting litter. Archer is our first marten male to join the menagerie and he's a wonderful introduction to his breed. He's sweet, silly and very outgoing. Marguerite is our princess. She's as beautiful inside as she is outside and has an actual informal fan club going. This litter has a LOT of pre-reservations so I'm really hoping everything works out well and she has a solid sized litter. We should get burmese, black eyed siamese and some martens, plus whatever a marten burmese might look like. Purple? Plaid? Everyone should be dumbo and half will have a lovely rex coat like mum. I also anticipate glorious personalities if genetics has anything to do with it. Babies will be named for types of chocolates. Marguerite has four extremely large, chubby babies, three boys and a girl, all spoken for, born on June 17.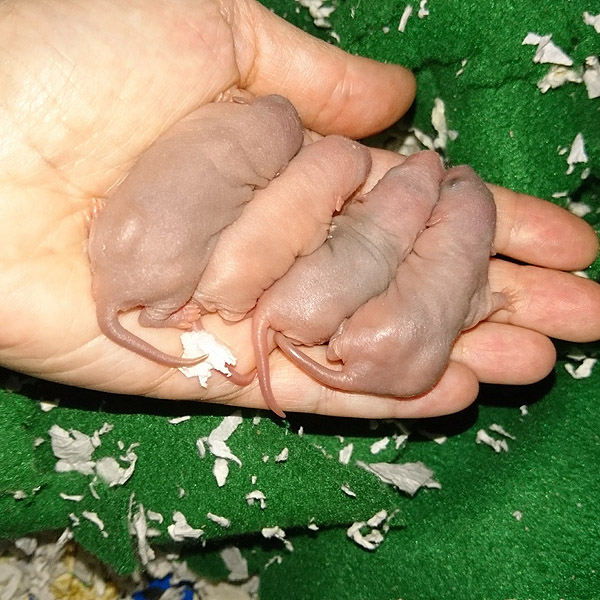 Four day old super chubs!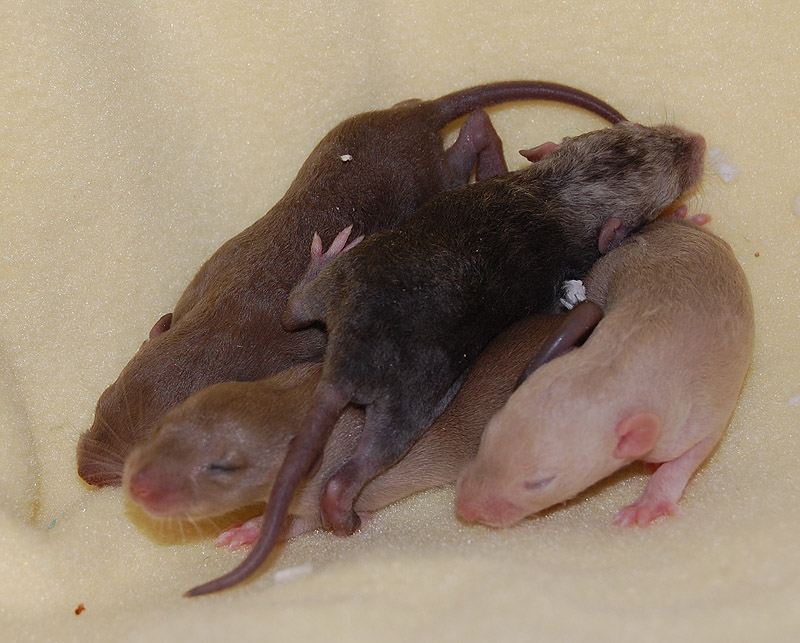 10 day old chubsters
ROUS Ibarra • Female Burmese Dumbo Rex • KEEPING
ROUS Malteaser • Male Black-eyed Siamese Dumbo Rex • Reserved for Jayne Stansfield
ROUS Steve • Male Marten Dumbo Rex • KEEPING
ROUS Toblerone • Male Wheaten Burmese Dumbo • Reserved for Tanya Lemckert Jordan
Parents
Grandparents
Great Grandparents
Great Great Grandparents
LWRW Archer
Agouti Marten Dumbo
SLR Rick Sanchez
Golden Marten Dumbo
SLR Sprite
Black Eyed Siamese
LASC SITH Marguerite
Burmese Dumbo Rex
TMLS Bison
Black Eyed Siamese Dumbo Rex
SITH Dior
Black Eyed Siamese Self Dumbo Rex
RMIS Chipito
Black Eyed Siamese Dumbo
SITH Malastare
Black Self Dumbo Rex
TMLS Toffee Mocha
Russian Blue Burmese Self Dumbo
TMLS Seeley Booth
Burmese
TMLS Elsa
Black Eyed Siamese Dumbo
LASC Mandy
Burmese Dumbo
RMIS Chewbacca
Burmese Dumbo
RMIS Yellowhammer "Barf"
Burmese Dumbo
RMIS WeeChee
Russian Blue Sable Burmese Dumbo
RMIS Queenie
Russian Blue Self Dumbo
RMIS Wicket
Russian Blue Point BES Dumbo
TGR Raven
Black Self
Produced using Breeders Assistant for Rats software (tel: +44 1223 514074), Standard Edition licensed to Lynn Rosskamp.