ROUS Lil' Poundcake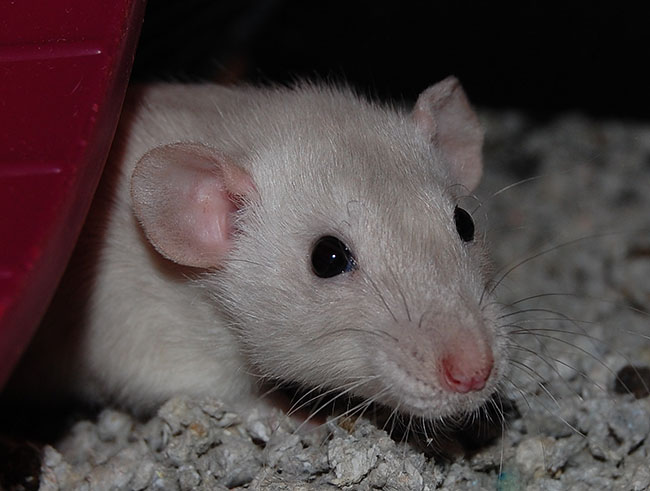 Born October 21, 2017
Black-eyed Agouti Marten Dumbo Velveteen
Poundcake is our shy little darling. She takes some coaxing to come out of her hammock for petting, but once she does, she loves gentle petting and cheek rubs.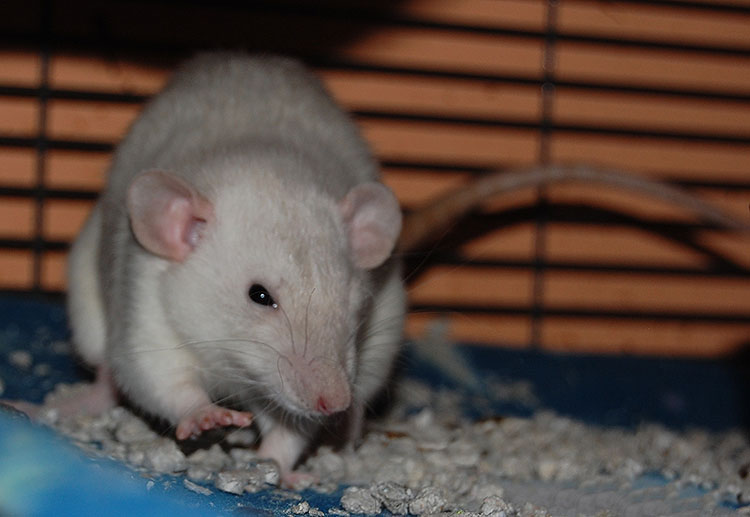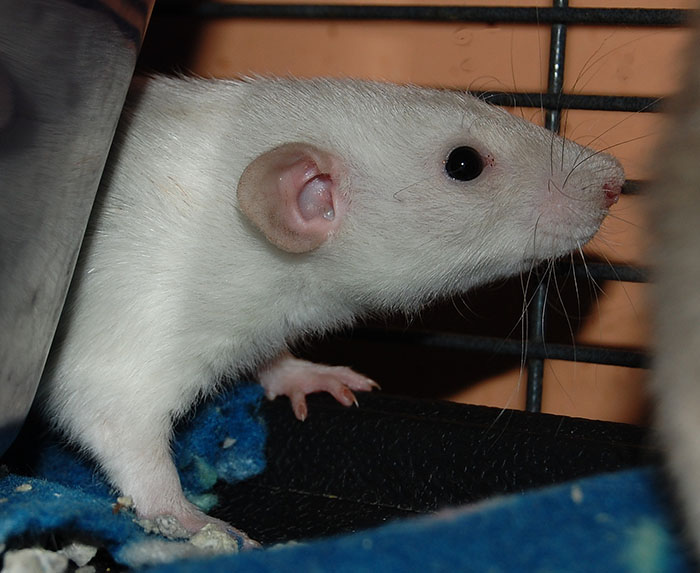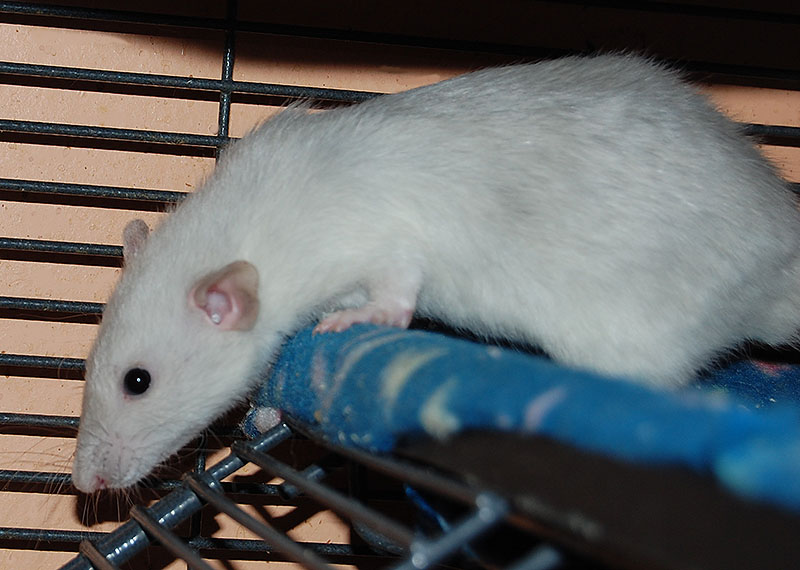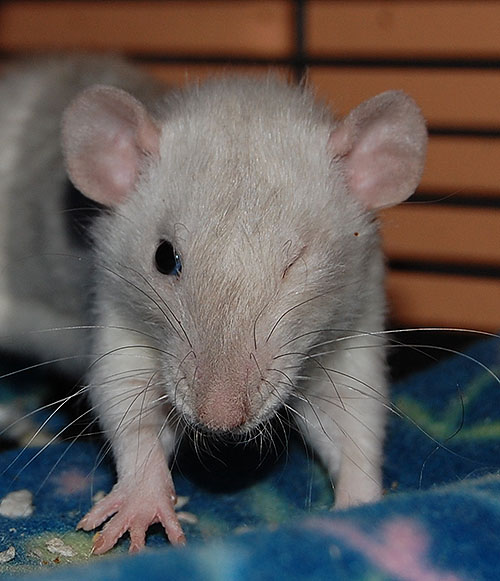 Parents
Grandparents
Great Grandparents
Great Great Grandparents
tBBR Tumbleweed
Russian Blue Point Dumbo HarVel
ROUS Bieber
Dove Dumbo Harvel
ROUS Dr. Praetorius
Mink Point Siamese Harley Coat
ROUS Quentin
ROUS Aschenputtel
Russian Blue Hooded HarVel
SIN Bandette
Russian Blue Blazed Berkshire Velveteen
RMIS Balloo
Russian Blue Self Dumbo
ROUS Evelyn
Russian Blue Berkshire Harvel
tBBR Hester
Russian Blue Berkshire Dumbo
TOPI Jenkins
Blue Beige Dumbo
tBBR Hornswoggle
Dwarf Agouti Dalmatian Dumbo
TOPI Kitty
Russian Blue Dumbo
tBBR Hornswoggle
Dwarf Agouti Dalmatian Dumbo
LWRW Cheryl From Accounting
Agouti Marten Dumbo
SLR Rick Sanchez
Golden Marten Dumbo
SLR Sprite
Black Eyed Siamese
Produced using Breeders Assistant for Rats software (tel: +44 1223 514074), Standard Edition licensed to Lynn Rosskamp.